Reliable and resistant: Gate motors made up of solid internal parts in metal and bronze alloy.

Simple to use: mechanical stop system on closure. Standard opening max. 110°, optional opening 360°.
The 24Vdc version with magnetic encoder and new control unit, Moonclever (MC824H), equipped with BlueBUS technology.
Totally compatible with the previous Metro series.
The Nice Big Fab kit contains:
2 x BFAB5024 24Vdc irreversible electromechanical gear gate motors, with magnetic encoder.
2 x BFABBOX externally chamfered foundation boxes with cataphoresis finish, with mechanical stop on opening.
2 x ON2E transmitters 433.92 MHz, 2 channels.
1 x MC824H control unit for two motors, with 24Vdc encoder.
1 x EPMB pair of outdoor photocells designed for connection via nice BlueBUS.
1 x OXI receiver of up to 4 channels, with connector, without built-in transmitter.
1 x BMA3 Lever-type unlock system.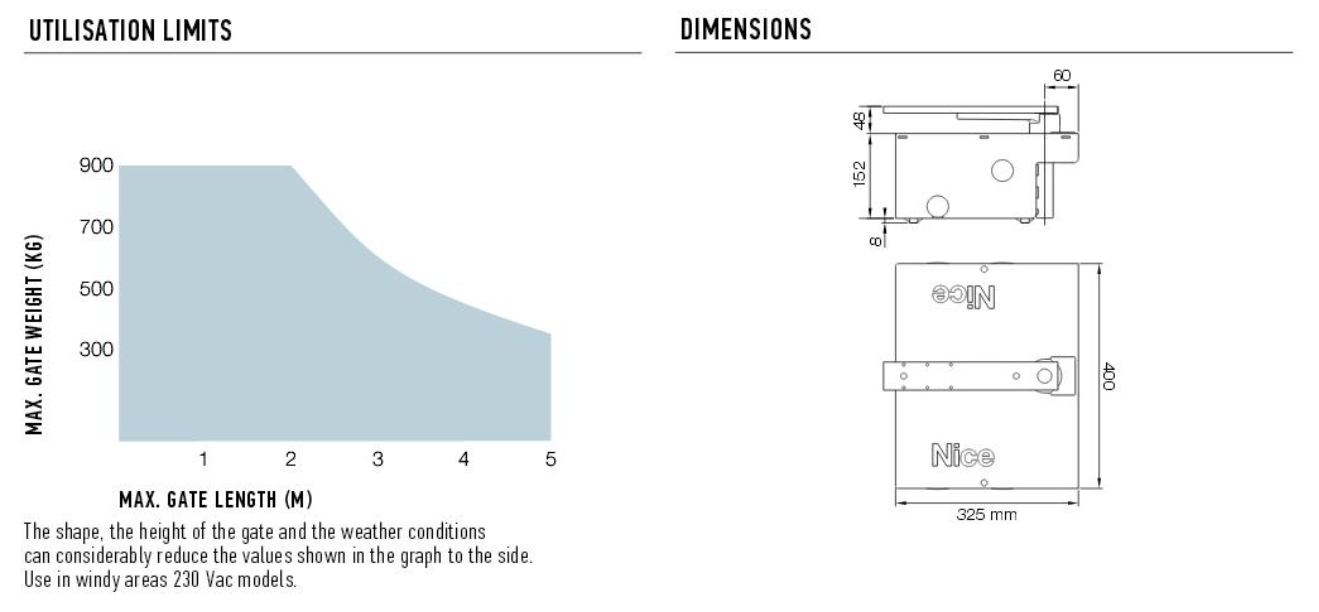 Technical
IP Rating
67
Max Gate Weight
900Kg
Max Speed
0.8
Motor Voltage
24Vdc
Solar Power Option
Yes
Work Cycle
45%
Nice BFAB5024-DKIT 24Vdc double underground kit for swing gates up to 5m
.
.
.
.